MONA Light Walks - Glowing Glendale
---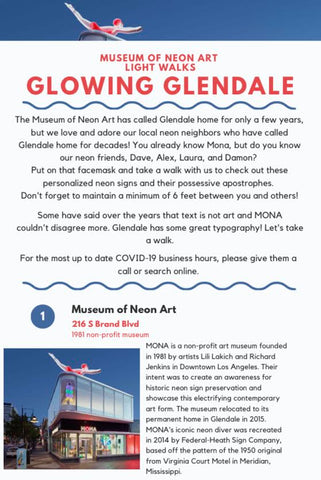 Please note: This item is a free digital download.
The museum may be closed, but with MONA as a guide the whole city is a neon wonderland! MONA's own Eric Lynxwiler, who is one of the hosts of our beloved Neon Cruises and celebrated neon historian, has shared a range of walking/running/biking/driving tours throughout Los Angeles to shake off those quarantine jitters. Bask in lights that have lit the night through some of the darkest times, while enjoying the afterglow of some exercise.

Our first guide, "Glowing Glendale" highlights neighborhood hot spots from the brilliant glow of the Alex Theatre to the hazy view you'll get after a Take-out Tiki cocktail.
Related Products
---