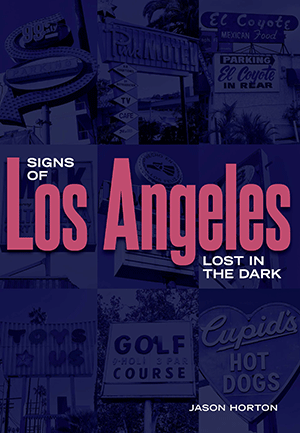 Admist the images in Lost in the Dark are essays, anecdotes, and stories from artists, writers, actors, musicians, and business owners about their own personal L.A. Take a trip to the towns, cities, and neighborhoods that define culture, one photo at a time.
Author Jason Horton is a New York native who has lived in Los Angeles for almost fifteen years. He is a writer/comedian seen on Comedy Central, TruTV, and the film The Thinning: New World Order. He can also be seen on "History's Greatest Mysteries" and the upcoming "History's Greatest Heists" on the History channel. Jason also hosts the podcasts Ghost Town and Strange Year. He is obsessed with filming locations, historical landmarks, abandoned places, and of course, Los Angeles.
200 images. 96 pages. 
Related Products
---