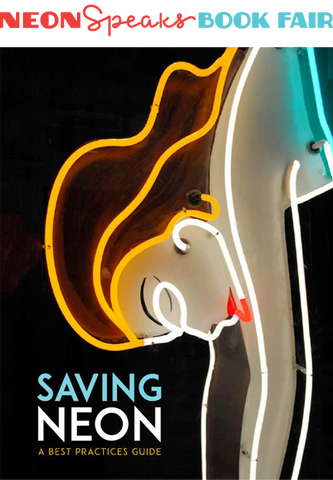 SAVING NEON: A BEST PRACTICES GUIDE
Release Date: November 2018, Giant Orange Press
Authors: Al Barna and Randall Ann Homan
Soft cover, 40 pages, full color

Has a neon sign in your neighborhood edging toward oblivion? This guidebook gives you the information you need to kick into conservation mode to "save the sign" using neon best practices. Includes resource links and organizations to contact for support. There is a growing national movement to protect neon neighborhood icons threatened by neglect, refacing, or removal.
Related Products
---